All the teacher candidates try to find a position in the schools all around the worlds. Some of teachers are able to come across some chances to work, whereas the others have no mail or message from the schools they applied for. That's to say, while most of teachers are aware of preparing their resume and cover letter well, the others don't know how to form their resume and cover letter. Of course, teachers should have communicative skills, professional attitude, empathy and adequate knowledge of teaching.
A teacher candidate should demonstrate his or her qualifications on the resume and cover letter, which enables him or her to possess an occupation as a teacher. Thus, cover letter and resume should shine like a brilliant light to show themselves. You must not neglect that there are many candidates applying for the positions. Thus, what can you do for the well formation of your resume and cover letter?
This article shows what the steps you should pay attention on writing your resume and your cover letter.
How Can Teacher Write Cover Letter?
A teacher writes general information about communication details such as email, phone number. He can introduce himself by telling which school he graduated, in which schools he worked before. That is to say he should explain education information accompanied by experiences. Especially the period of teaching is significant detail that school administration focuses on. For instance you can write how long you have been working as a teacher. Besides, you can express some details such as your organization skills, analytical thinking, problem solving ability, your friendly attitude. You should try to keep it short with clear statements. Thus, all these data will help you to win the competition of position as a teacher.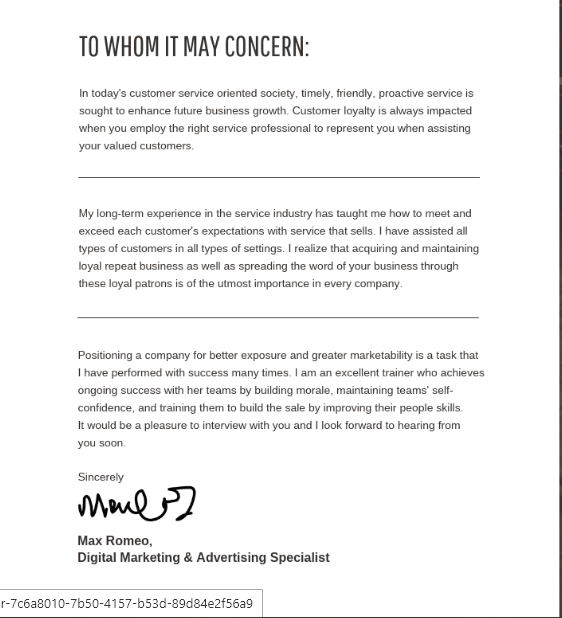 Steps To Form Resume For Teacher
There are some important details you should utter on your resume.
Basic Data
Your name, surname, address, phone number and the date of birth are inevitable and important information you must write on your resume.
Career Goal
You say what qualities the job should have. Besides, you should say what department you wish to break through the education.
Experiences You Have
Please make utterances about your professional experiences as a teacher and the duties. Note that you give real dates about it. And please keep it short. Since the schools give much importation about these details.
Education
 You must write the education of your past in chronological order. For instance, you can write about what schools you graduate and when did you get the scholarship.
Additional Skills
Provided that you possess some skills about knowledge of another language or computer applications such as Excel, word and powerpoint.
References
It is significant step that you should depict some important names such as your previous administrator, your previous colleagues. In addition, Note that your references should have association with educational institutions.
Hint Of Your Wish To Work
Some of administrations concentrate on the resumes to search about what the candidates can do for their schools. Thus you can hint your eagerness by using some statements. For instance, you can write '' I can achieve this'', ''I can comply with this school and the institution.''
All these steps will help you to get your teaching position. You will easily be a successful teacher by means of paying attention on these steps for your resume and your cover letter.