Curriculum Vitae is a document for using genarally in the business aplications. Let's review the introduction of CV,  preparation effective CV, how to be CV format and differences between CV and resume.
How Do You Explain a Curriculum Vitae?
Curriculum is a word of Latin origin and means that 'Running, Frame, Loop'. Vitae means that 'Life'. You may use Curriculum Vitae to refer resuming in your professional life. CV is a document which briefly explains the work experience, responsibilities, achievements, competencies and skills of the professionals.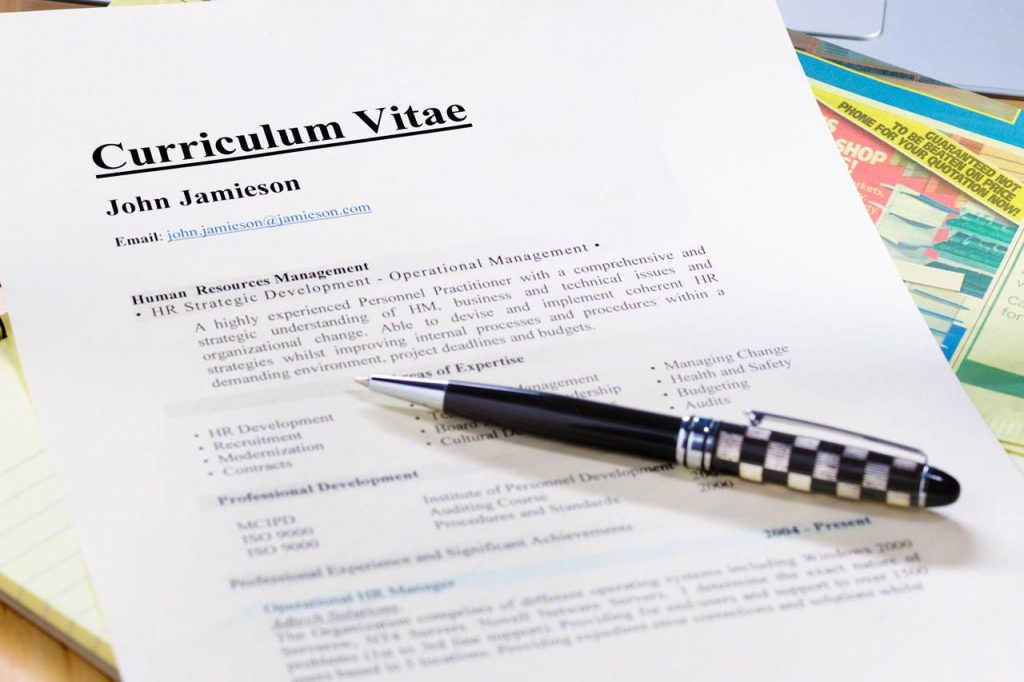 So, you can use the CV when you are looking for a job, in-company promotions or business changes, internship applications, or in participating in social responsibility projects or organizations.
How to Prepare Effective Curriculum Vitae?
Investigate the company that you will contact with your CV, learn the requirements of the position you will apply.
Regardless of how attentive your CV is to you, you should avoid exaggerated expressions.
Be sure to highlight your education, work experience and skills in a specific industry or business context.
A successful CV should always be carefully and clearly read.
It is very important to give the right information.
You must write your business experiences about your position. In additional, write down your work experience from the place where you worked most recently to the place where you first worked.
Please include the certificates and documents you have in relation to the position that you applied into your CV. Thus, it will prove your interest in your position and your success on the subject.
Your education information should be from the last graduated institution to your high school information.
If you do not have work experience related to the position you apply, you can include information, achievements, degrees you have gained in your education life.
Also, make sure that your resume is short and concise.
The information that should be in a CV is as follows.
Personal Informations
Education Informations
Work Experiences
Professions
Non-Work Activities
What you like to do
References
Your Contact Information
Foreign Language Information
Courses you have completed
Diploma and certificates
How to Write Your Skills to Your CV?
Don't forget to mention the basic skills that can help you get ahead of other candidates in the skills section of your resume. These include; communication skills, computer skills, teamwork, problem solving, or foreign language information.
What is Importance of Your References in Your CV?
One of the most important issues to be considered by the employer is the references. References should be from someone who hired you in the past and who has vested your skills and experience. If you've never worked before, you can add a academician or a teacher from your school into your curriculum vitae.
How to Be CV Format?
On A4 paper, you must type using Times New Roman, Arial, or Helvetica font. You should use font size 11-12 points, address and phone 10 pt, headings 13 pt. Make sure that your CV is a page length. Academic CVs may be longer.
What is the differences Curriculum Vitae and Resume?
CVs contain information on the academic background of a person, including experience, degrees, research, awards, publications, presentations and other achievements. Therefore, CVs are much longer than their resumes and include more information on the academic background.
Resume is a way of expressing one's skills and qualifications quickly and briefly. So, resume provides a summary of training, work history, credentials and other accomplishments and skills. There are also optional sections on the resumes, including a specific purpose and a career summary statement. As a result of, resume is the most common document requested from applicants in job applications.