Curriculum Vitae is a document for using genarally in the business aplications. Let's review the introduction of CV,  preparation effective CV, how to be CV format and differences between CV and resume.
How Do You Explain a Curriculum Vitae?
Curriculum is a word of Latin origin and means that 'Running, Frame, Loop'. Vitae means that 'Life'. You may use Curriculum Vitae to refer resuming in your professional life. CV is a document which briefly explains the work experience, responsibilities, achievements, competencies and skills of the professionals.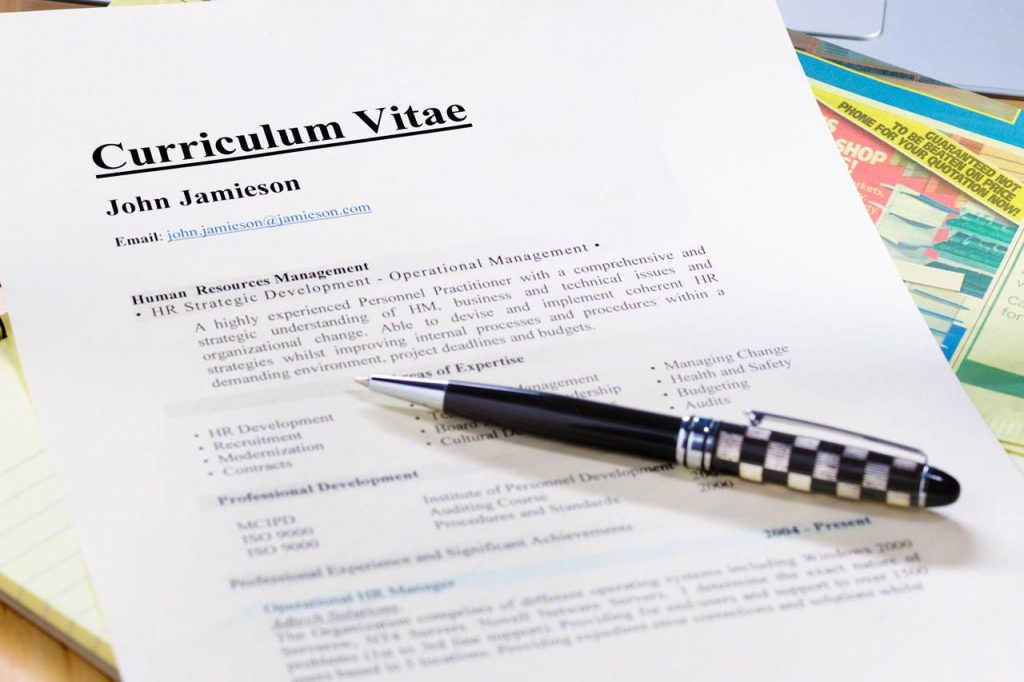 So, you can use the CV when you are looking for a job, in-company promotions or business changes, internship applications, or in participating in social responsibility projects or organizations.
How to Prepare Effective Curriculum Vitae?
Investigate the company that you will contact with your CV, learn the requirements of the position you will apply.
Regardless of how attentive your CV is to you, you should avoid exaggerated expressions.
Be sure to highlight your education, work experience and skills in a specific industry or business context.
A successful CV should always be carefully and clearly read.
It is very important to give the right information.
You must write your business experiences about your position. In additional, write down your work experience from the place where you worked most recently to the place where you first worked.
Please include the certificates and documents you have in relation to the position that you applied into your CV. Thus, it will prove your interest in your position and your success on the subject.
Your education information should be from the last graduated institution to your high school information.
If you do not have work experience related to the position you apply, you can include information, achievements, degrees you have gained in your education life.
Also, make sure that your resume is short and concise.
The information that should be in a CV is as follows.
Personal Informations
Education Informations
Work Experiences
Professions
Non-Work Activities
What you like to do
References
Your Contact Information
Foreign Language Information
Courses you have completed
Diploma and certificates
How to Write Your Skills to Your CV?
Don't forget to mention the basic skills that can help you get ahead of other candidates in the skills section of your resume. These include; communication skills, computer skills, teamwork, problem solving, or foreign language information.
What is Importance of Your References in Your CV?
One of the most important issues to be considered by the employer is the references. References should be from someone who hired you in the past and who has vested your skills and experience. If you've never worked before, you can add a academician or a teacher from your school into your curriculum vitae.
How to Be CV Format?
On A4 paper, you must type using Times New Roman, Arial, or Helvetica font. You should use font size 11-12 points, address and phone 10 pt, headings 13 pt. Make sure that your CV is a page length. Academic CVs may be longer.
What is the differences Curriculum Vitae and Resume?
CVs contain information on the academic background of a person, including experience, degrees, research, awards, publications, presentations and other achievements. Therefore, CVs are much longer than their resumes and include more information on the academic background.
Resume is a way of expressing one's skills and qualifications quickly and briefly. So, resume provides a summary of training, work history, credentials and other accomplishments and skills. There are also optional sections on the resumes, including a specific purpose and a career summary statement. As a result of, resume is the most common document requested from applicants in job applications.
A Curriculum Vitae (CV) is a comprehensive document that outlines an individual's education, skills, and work experience. It is commonly used in academia and in the job application process, particularly in fields such as academia, science, and medicine. At WonderCV, we understand the importance of having a well-written CV, which is why we offer a variety of templates and tools to help you create a professional and impressive CV.
If you are a student or faculty member at Harvard University, you may be familiar with the concept of a CV. At Harvard, a CV is often used to showcase an individual's research, publications, and other professional accomplishments. It is also used to highlight an individual's long-term career goals and achievements.
One of the best places to showcase your CV is on Google Scholar. This platform allows you to easily share your research and publications with a wide audience, and it is a great way to build your academic reputation. You can also use Google Scholar to find and read research papers and articles written by other academics, making it a valuable resource for staying up-to-date in your field.
When creating a CV, it is important to include information about your publications. This can include articles you have published in academic journals, as well as any theses or dissertations you have written. If you are a professor, you should also include information about any courses you have taught and any other relevant professional activities.
LaTeX is a typesetting system that is commonly used in academia to create documents such as research papers and CVs. It is a powerful tool that allows you to easily format your document and include complex mathematical equations and symbols. If you are familiar with LaTeX, it can be a useful tool for creating a professional and impressive CV.
There are also many tools available that can help you create a professional CV, such as OpenCV and various templates. These tools can save you time and ensure that your CV is well-organized and easy to read.
Finally, if you have earned a Doctor of Philosophy (PhD) degree, it is important to include this information in your CV. A PhD is a prestigious degree that demonstrates your expertise and dedication to your field, and it can be a valuable asset when applying for academic or research positions. Overall, a well-written CV is essential for showcasing your qualifications and professional accomplishments, and it can help you stand out in a competitive job market.
Below is an example template for a Curriculum Vitae (CV):
[Name]
[Address]
[Phone Number]
[Email Address]
Objective: [Your objective or career goal]
Education:
[Degree] in [Field of Study]
[University]
[Graduation Date]
[Degree] in [Field of Study]
[University]
[Graduation Date]
Work Experience:
[Position] at [Company]
[Dates of Employment]
[Job Responsibilities and Accomplishments]
[Position] at [Company]
[Dates of Employment]
[Job Responsibilities and Accomplishments]
Research and Publications:
[Title of Research Paper]
[Name of Journal]
[Date Published]
[Title of Research Paper]
[Name of Journal]
[Date Published]
Skills:
[List of relevant skills or expertise]
Additional Information:
[Awards or honors received]
[Professional memberships]
[Volunteering experience]
References:
[Name]
[Position]
[Company]
[Contact Information]
[Name]
[Position]
[Company]
[Contact Information]