An application  form is to fill your resume on that form. You fill out the form in the same way as your personal information, contact information, training information, references, experiences.
What is a Job Application Form?
It is part of the formal recruitment process that companies use to ensure that all applicants are collecting comprehensive and accurate data. These forms often include specific information, such as professional or personal references, a full educational background, and no resumes or backgrounds. If you decide to submit your resume in addition to the job application form, make sure there are no discrepancies.
Why is Importance a Job Application Form?
I will share with you the examples regarding these forms. The most important thing you need to know about these forms is that you enter your information completely and correctly, just like in your resume. In particular, please make sure that you enter your contact details in full, and your address information is your address. The reference part is extremely important. Most of the time, even if you think that they do not call, even without your news interviews are made with your references. For this reason, inform the people you will write as a reference and write their information correctly, their status in the company, contact information should be written with importance.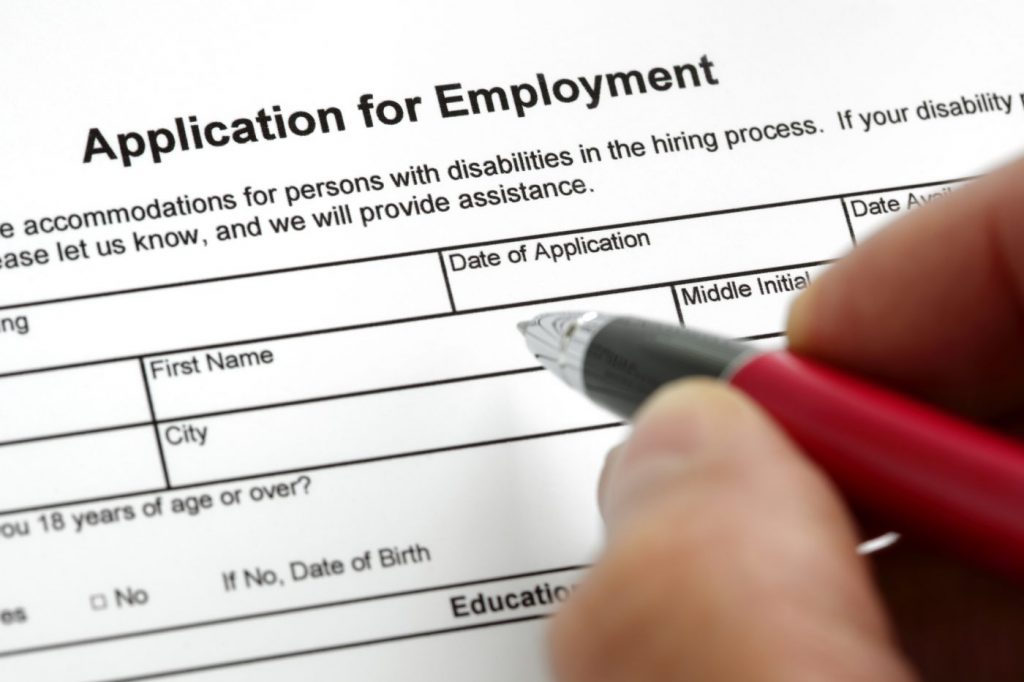 What are the Points to Pay Attention to?
Do not leave free space. Empty areas in the form, the employer thinks that you may have forgotten to fill in those sections. If it is a question that is not relevant to you, you can draw a line or write a note.
Integrity and positive approach are very important. Be honest and sincere in your answers when filling in your job application. Even if you have been removed from your previous workplace, express it with appropriate language and a positive approach. If it turns out that what you're saying is not right, you'll never get a chance to get that job.
There must be jobs you have done in the past about your position. Even if this is a hobby, you should definitely mention it in your application. This is an indication of your concern.
You should not leave the area related to your salary expectation empty. If you are concerned that the salary you want is more or less, you can at least write a phrase like "open to agreement". So if the employer wants you, he will think that he can reach an agreement with you about this matter.
What Should Be Added to the Application Form?
The application form should ask the employer to meet you to learn more and show your skills. Typical sections of an application form include:
Personal information: Provide basic information such as name and e-mail address.
Education background: Provide information about your academic achievements, including the schools you have studied, the courses you have taken, and the qualifications you have gained.
Work experience: List your work history and identify your main tasks and responsibilities in each role, and highlight the ones that are most closely related to what you are referring to.
Competency: Give specific examples of the studies you need for position. Avoid ambiguity and don't waste your typing on non-related skills
Personal statement: Write a statement that you are the right person for the job.
An example of Job Application Form
  Job Application Form
Application Date                               :
Application Position                          :
Personal Informations
Name
Birth Place
Surname
Birth Date
Gender
Female                   Male
Nationality
Address
Phone number
Phone:
Cell Phone:
e-mail
                                       @
Military service
Completed
Demobilization date
Probation
Date
Exempt
Exempt cause
Drive sertificate
 B              C         D               E              F          Not have
Martal Status
Married           Single
Your wife/husband job
Do you smoke?
Yes               No
Child
Education Information
| | | | | | |
| --- | --- | --- | --- | --- | --- |
| | School Name | Department | Starting Date | End Date | Graduation degree |
| Primary | | | | | |
| High School | | | | | |
| Associate | | | | | |
| Bachelor degree | | | | | |
| Master Degree | | | | | |
| Doctorate | | | | | |
Language Information
Language
Reading
Writing
Speaking
Good
Well
Perfect
Good
Well
Perfect
Good
Well
Perfect
1-
2-
3-
Computer Information
Programme
Perfect
Well
Good
       Not well
Excel
Word
Power Point
Other:
Work Experience
| | | | | | |
| --- | --- | --- | --- | --- | --- |
| Company/Institution Name | Position | Starting date | Exit Date | Leave Cause | Fee (Net / Gross) |
| | | | | | |
| | | | | | |
| | | | | | |
| | | | | | |
COURSES / SEMINARS / CERTIFICATES / AWARDS & AWARDS
MEMBERSHIPS AND ORGANIZATIONS
YOUR HOBBIES
OTHER INFORMATIONS
Do you have any healthy problems?
No                    Yes              Please explain:
Do you have conviction?
No                    Yes              Please explain:
The person to be notified when we cannot reach you;
Name-Surname
Relative
Phone
REFERENCES
| | | | |
| --- | --- | --- | --- |
| Name-Surname | Institution | Position | Phone |
| | | | |
| | | | |
| | | | |
EXPECTATION OF FEE
OTHERS
I hereby declare that the information given above is complete and correct.
Candidate                                                                                                       Approved
Name, Surname:                                                     Name, Surname         :
Signature          :                                                                                         Signature         :
Date                 :                                                                      Date         :