A college student resume is not an article that will help you get the part time job or tell your life story. The purpose of a resume is to be of interest in the reader and to invite you to the interview.
How to Explain College Student Resume?
If you can answer this question in your resume article, employers will want to meet you. In orer to show the value you will add to the company, you need to know what the potential employer is looking for.
How to Create a Student Resume?
Many students, or new graduates, think of a lack of sufficient experience to create an
interesting resume. But you don't have to worry too much. You have a lot to talk about with your past experiences, such as your internship experience, your volunteer work, your school attendance. What is important is to highlight your capabilities and capabilities that will help you add value to the company. In your resume, you should consider the following topics, as well as your own subjects, such as your experience and skills.
You should write your name on top. Type your contact information in different lines. Please avoid the use of tables, graphics, vertical-horizontal lines. Also you should use a simple character (like Arial, Times New Roman). You should write down all of your resume in a single letter. You can use legibly 11 or 12 punto. If it is possible, you have to get a single page.
You can use upper case or bold type of information you want to highlight. Please keep paragraphs short and leave gaps between them. While expressing successes; use active, positive, expressive verbs.
What are the Highligts for a Student Resume?
Another thing that should not be overlooked is the design of the résumé. While many of us don't care for that, it's also important to design a resume as much as its content. Research shows that your resume has exactly 20 seconds to take care of it. You can use books and internet for the design and structure of your resume. You should mention your important characteristic and general features at below.
Your positive personal characteristics
Technical and computer skills
Contact information
Education
Associations / Organizations
Hobbies / Activities
Courses you attended or seminars you attended about your specialization
Short-term or internship experience
Other achievements like that design awards, such as your rankings in competitions
Work experience (if you worked anywhere similar or different company/institution , you can include jobs that you work for free).
Bring your strengths to the fore,
Write down what you have completed,
Use active verbs,
Whether your resume is clean and tidy,
Keep it short,
Put photos if desired,
Note the spelling errors.
Current College Student Resume Examples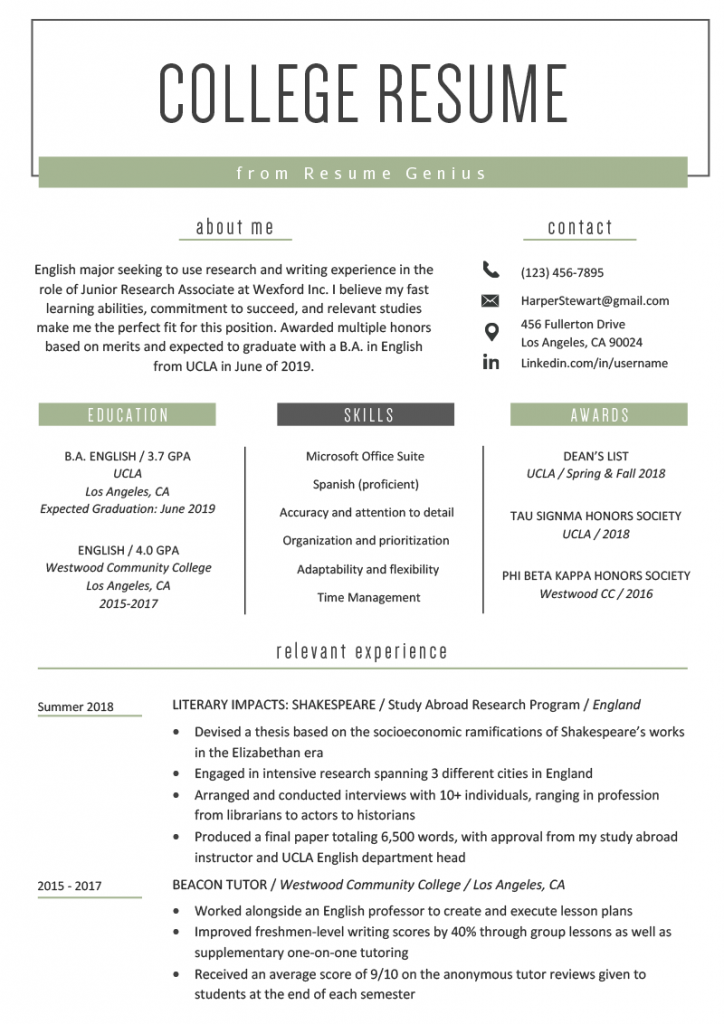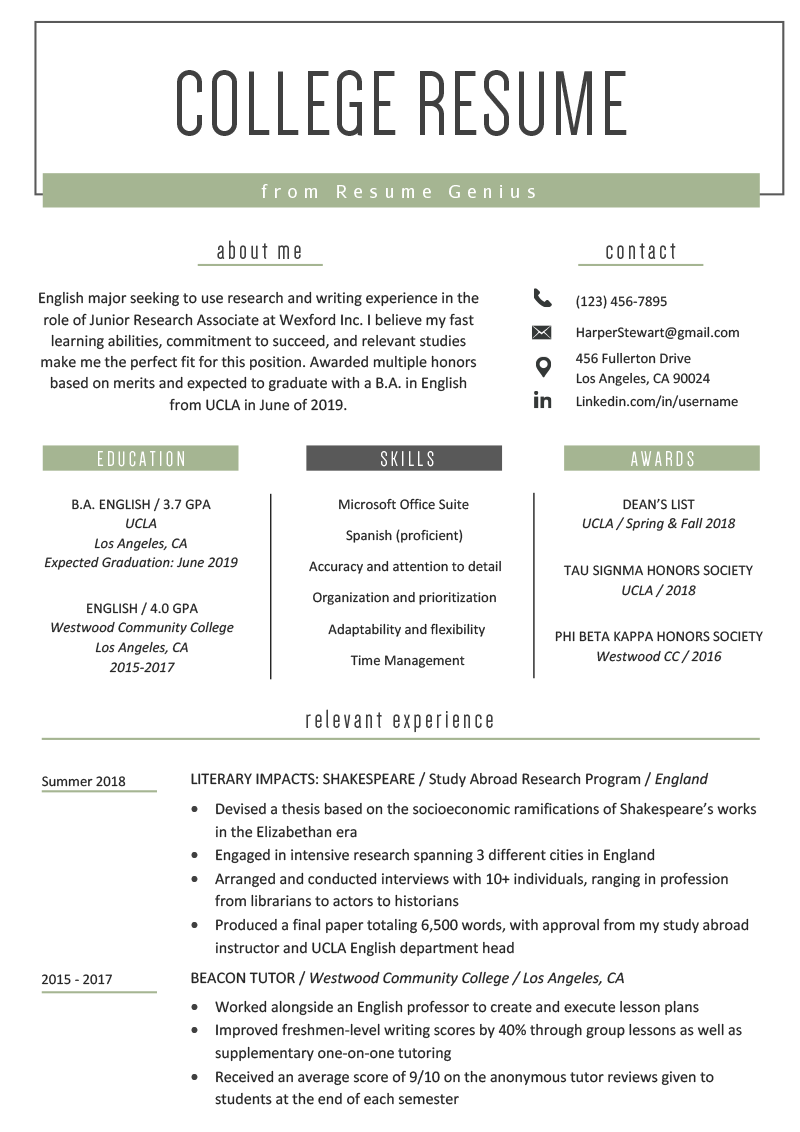 If you want to examine a sample of college student resume, you can find at below.
Name and Last Name                                                                                                 Address
Phone
Email
Twitter/Blog/Portfolio
OBJECTIVE
Briefly describe your career goal or summarize what highlights you. Use the expression in the job description as a keyword.
CONTACT INFORMATIONS
You should write contact informations as you can see in the top right corner. Also you can add a photo.
EDUCATION
You should state dates from to in which schools and in which years your education information is in chronological order.
SCOLARSHIP AND PROJECTS
You can mention that you get scholarship. Also you should add projects that you studied.
EXPERIENCE
Describe your responsibilities and achivements in terms of impact and results. You should use examples, but keep in short.
SKILLS
List your strengths about the position that you are applying.
ACTIVITIES
Use this section to emphasize your position and activities. You can include leadership and volunteer experience here. Show important extras such as publications, certificates, languages and more.
REFERENCES
You should write your references who can introduce you such as your lecturer, your manager you worked before