As many employees have expectations from the job, employers have some expectations from employees, too. There are many skills employers would look for employees. Thus they would like to eliminate some candidates on the base of skills they wish. One of the most important skills is organization skill. Thus, the employers choose the candidates who have the capacity and ability to organize many things in the job. A person who is with organization skills seem much more worthy for them because of some reasons. It is such an important skill that employers would like to ask questions to analyze whether you are well organized or not. This passage mentions about the why it is important for the elimination of candidates and what features a well organized person possesses.
Importance of Organization
There are many reasons showing its importance. Since, a person having such an organization skill can organize time, money, success and schedule well.
Time
A person who has organizational skills can make some arrangements about the time very well. He prepares the tasks on time, and saves time very well. As a result, he gets advanced in a short time. Time has not become a problematic obstacle for them. That is to say, a well organized person competes with time in parallel. He submits all the tasks before due date. It is also easy to reach to the end of success by arranging time suitably.
Finance
A well organized person also competes with money. He can organize financial developments in order. He saves money and controls all the issues about finance. Money cannot hinder people with organizational skills. He knows where to pay, when to pay periodically. This person can follow all the financial steps with such a great importance.  does the payments on time without impediments.
Productivity
The person having such sills can easily reach to the success by arranging each step. Therefore, it enables the company to get ahead in terms of productivity. The more organizational skills a candidate has, the more productivity and achievements he signs. Besides, he can do many tasks simultaneously. That is to say, he does his duty with multitasking ability. He can do many things in parallel, which facilitate company's work by lightening difficult tasks. That's why it is easy to catch up with success and productivity on behalf of company.
Systematical Working
A well organized person works in a systematical way. He makes some plans and arranges all the things he will do. He doesn't delay any tasks. And he gives many tasks on time without troubles, which employers expect. He works on a basis of schedule and plan.And He knows what he needs to do regarding time and place. Besides, He takes notes and becomes an advantage for the company in a short time.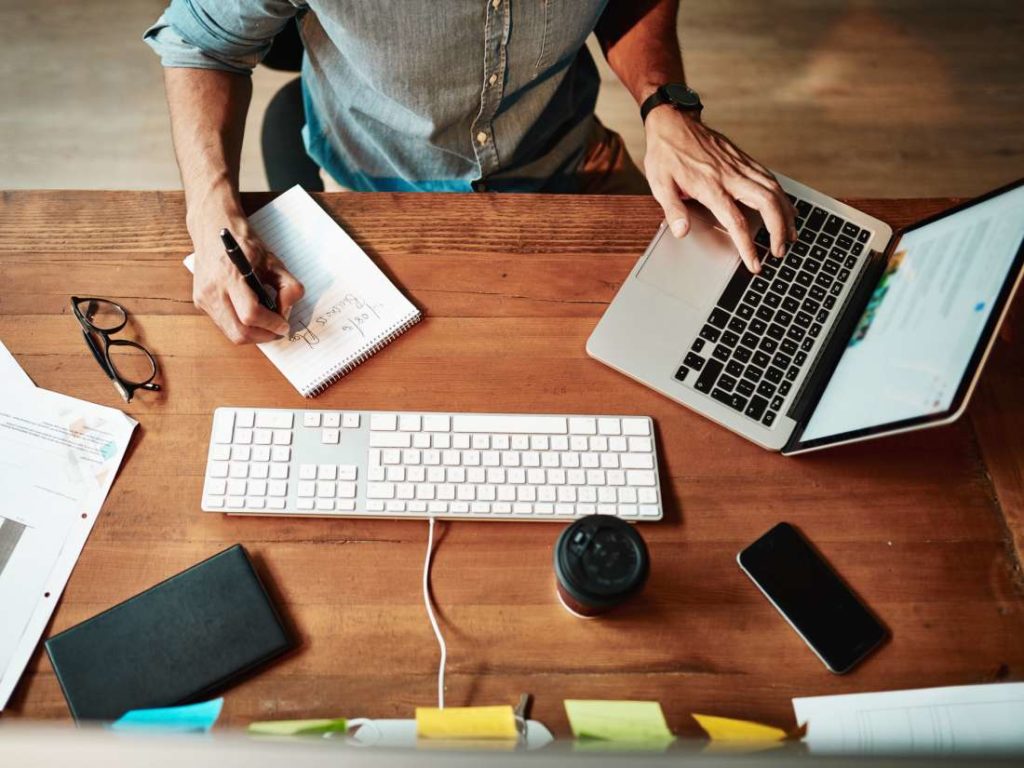 These are the features of a well organized person. Then, what can they do? What are the common features of these people?
Features
Regular Working Place
People with organization skills have the characteristic of regular spaces. That is to say, they give much importance to working places as tidy and regular. All materials take participate in order. They seem peaceful from the outer side. This feature shows that they are people who focus on detail well. Besides, he has creative thinking along with qualification for identification of problems.
Possession of Schedule
These people who don't work without planning always prefer to work on a basis of a schedule. This fastens their speed and arranges meetings or organizations. He can analyze all the problems, reasons and effects in easy way and prosperously. He can understand the problem what it stems from. This characteristic shows that he can good at analyzing, development of planning, prediction and solution of problems along with strategic thinking.
Group Work
It is an important feature well organized people possess. It helps the employees to work in harmony under hard circumstances. We can say that he can work with other employees by adapting well. Besides, employers deliver the tasks in the group. Each individual both organizes and carries out his own tasks regularly and properly. They work in the atmosphere of team work and they come to end with achievement by interdependence. These people's common features are multitasking, leadership, going on well with others, direction to the others.
Social Interactions
A well organized person can make good relations with customers and other people, too. They use their communication skills well in order to create a professional image on the people's minds. They can have good relations with others. In addition, they can organize the relations with people properly. Since, they know how to make a speech and when they need to talk properly. It is a great advantage for the companies.  For instance, a well organized person can arrange conversations with customers. He can help them when they come across a problem. But also, he can sort out the problem immediately by thinking fast.
All in all, there are some common features of a person with organization skills. He can achieve many obstacles by means of his rare abilities. But a person with such features can enter the door of the position he wishes. Thus, a person who would like to work in companies should improve themselves regarding this skill. He should develop himself from analyzing to multitasking to even problem solving. Since, almost all the employers decide to let the candidate having such skills work in their company. You can be the person who the employers wish to work as soon as possible