Most people come across some questions during an interview. Thus, one of the questions is 'What motivates you in the job?'.This question wants to measure the rate of eagerness, ability to work in team. This is why most candidates should prepare the statements before the interview. Of course you can't say that holiday makes helps my motivation or money makes me motive during a work. These sentences can be annoying for employers during an interview. You should seem much professional during interview. These sentences may reduce the possibility of getting into the job you wish too much.  Your creative sentences along with professionalism must seem much brilliant from the outside. Therefore, you should eliminate some sharking statements in your mind to show your wish to work in any companies you want.
This passage shows what the motivation is, why such a question you should come across, what you should get the motivation from, what sentences you should make during an interview.
What is Motivation?
Motivation is a kind of secret inspiration to work actively. It is something that drives the workers both to work in a better condition, and to work in a prosperous way. The people who have high motivation provide the company with productivity.   That is to say, there is a parallelism between motivation and productivity in the company. There might be many more successes over the expeditions with motivation. Namely, there will be satisfying situation for the company along with motivation. Besides, motivation supplies with limitless service to the customers.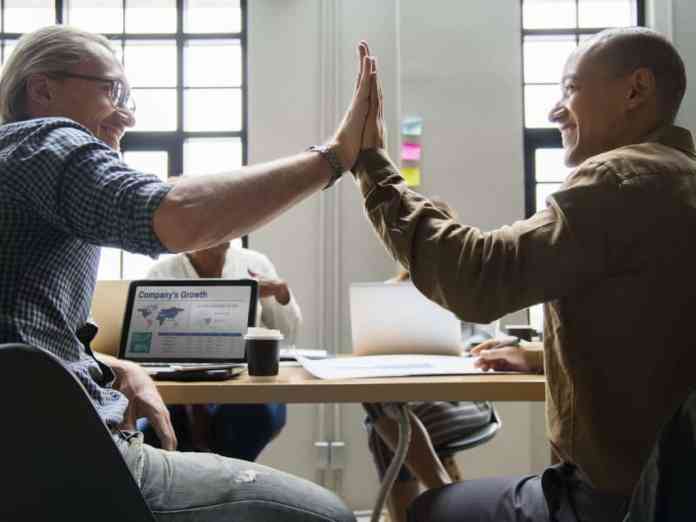 It is Question of Lock
It is an important question that tries to eliminate the candidates on the base of motivation. Does this candidate have the motivation? What can we do with this candidate? How can we progress and improve through this candidate? How can his or her character be?  Besides, Is he or she professional adequately?  Such kinds of questions' answers appear through this key question. To what extent can he be advantageous for us? Thus, this question measures all these levels, which is the question of lock. Thus, all the candidates have the idea of payment and money before going to the interview. However, the candidate should consider that motivation cannot stem from just only money. The person wishing to work doesn't keep just only salary in his mind.  Thus, you should prepare all the statements in your mind before interview.
What Motivates You
There are numerous things that motivate you during your career except money you get. Of course money helps you to motivate in your career. However, it cannot be target of working life. You shouldn't take it to the center of your career. Since, you don't become satisfied just only with money or salary.
Personal Development
It is important to mention about the sources of motivation because motivation leads to the personal development during the career. To achieve this, a person should follow educational programs, certificates and trainings. Team work and educational programs can improve people's personal development and increases his professionalism. It pretty contributes to his character. Besides, taking participate in many seminars assists the people to develop themselves.
Appreciation and Awards
During your path of career, there might be many areas to win awards and appreciations. Thus, it can be a great source of motivation for the people or workers. For instance, a person who works too much wins an award for this strict passion for love, thus it might be much more motivation than any other things for himself. He will work too much by means of this award. Besides, employers recognize his struggles to work. They will admire his attitude towards his love for work. The person will increase his struggles for the job. That is to say, even a minor award can be motivating key for the people.
Failures
Failure cannot seem motivation source. However, the people with high motivation don't lose the belief to step forward. They become much braver than before without hesitations. They will believe that they will overcome this failure and negative affairs. Thus, it can be motivation to some extent. That is to say, failure can transform into both success and motivation as the time passes. It is up to the workers' eagerness.
Effective Answers for This Question
My targets motivate me. To achieve my goals I work too much by learning new things. I add my experiences to previous ones. I step forward by means of these goals and new knowledge.
Rivalry makes me motivate. Since, I have to submit my work on time with a prosperous way including 100% success.
I have satisfaction and motivation from customers and people. If I take care of customers, ı make them happy, I will get the motivation through this smile on face. I believe that I make them satisfied during my career, so I would like to work with you.
I have the passion for learning new information. New things improve my horizon. That's why, this makes me motivated too much. Thus, I love to work here owing to the wish of new contributions to my career life.
I follow this company for years. As I see it new technology and new developments bring about new educational programs you have. Thus, it attracts me too much. Since, I like to improve myself by means of such trainings. I wish to take participate in this company because of these opportunities you possess.
I made the rate of sales to %100 for the company last year. Such kind of achievements makes me satisfied and motivated too much. I believe that I will carry it out in this company, too.
Consequently, your wish to show your high motivation is pretty crucial for the interview. Thus, you will easily get the attraction from the employers' eyes. They will create a different identification about yourself in their minds, because they want to see your eagerness along with the light of motivation to work in their company. It is not difficult but not easy period. However, there is nothing impossible to achieve your goals. Show your passion to motivate highly and possess a new satisfying job.